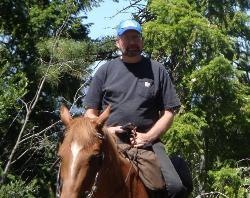 Hi welcome to Jim McGraw's home page.

I also run tollrunner.org which is only about road tolls, toll information and resistance to electronic tolling.

This site has broader range of interests. Please look around and let me know what you think.

Hey this site is always under construction and will change and hopefully improve.

Thanks for coming by Jim McGraw

____________________________________________________________________________________

_______________________________________________________________________________________

Startmail.com is the best e-mail ever!

Why startmail: Because you love your friends, honor your customers and want to comply with legal disclosure limitations such as Attorney client privilege, HIPAA, and best privacy practices.

Startmail is the best and only inexpensive way to do this.



StartMail.com does not read all your mail and use your emails against you like gmail, yahoo and most other email providers.

Control your privacy and that of your friends.
Use Startmail.com as your email.
Stop turning your friends into victims of stalking and profiling. It is your duty as a friend or business to not have the information, pictures and attachments in the emails you send read, analyzed, stored and used or misused against them.

Honor your friends and customers right to privacy use StartMail.com.

Need more info ask me how.

jimmcgraw@startmail.com

StartMail.com has EASY one click encryption so you can send encrypted emails!

That way you can send financial records, medical record, loan applications, tax returns, photos, personal emails or even everyday emails without third parties reading and storing the information and attachments to the email

Google (gmail), Yahoo admit that they read, store, analyze and use the information in emails passing through their system. They then sell that information to be potentially used against you.

Microsoft (outlook and hotmail) and apple are not as open about stealing the information in your emails but they do.

Your internet provider, the NSA, hackers and other third parties also can and do steal this information.

All of this stealing can be avoided by using Startmail.com.

Do the right thing, protect yourself, your family, your friends, your customers, your patients, your business, and your freedom to send and receive information without being spied on, diced and sold to the highest bidder.

Get and use StartMail.com

Startmail.com gives you a vault for your emails that even they cannot read. If you delete an email from your vault it is really deleted. Unlike Google the others which keep and use deleted emails and only prevents you from seeing them.

StartMail.com also provides the ability to quickly create an email alias as you compose a message. Either a lifetime or disposable email alias. Using disposable email address protects you from dreaded Craigslist spam and others for the future.



____________________________________________________________________________________

BIG NEWS Albertsons Stores go card free!

In a move toward privacy, freedom, non discrimination and providing lower prices Albertsons has made their "card" prices available to everyone without a card and lowered prices even more. This means no more shopper cards and no discrimination.
Thank you Albertsons!

____________________________________________________________________________________

Discrimination and Tracking by Safeway Stores

What pushed me over the edge to activate this page is the rollout of Safeway stores new discrimination and tracking program "just for U" which will start the long predicted and planned discrimination that every shopper will get a differrent price for each item they purchase based on their worthiness as determined by Safeway.

Safeway discrimination link here.

____________________________________________________________________________________

QThru

Just a little effort on my part helped crash the Qthru beta test

| | |
| --- | --- |
| Great news the Qthru beta test was a massive failure and has stopped and it seems that Qthru is finished. | Qthru is a new privacy invading and job killing way to check out at grocery store is coming. The plan for the shopper to scan the barcodes on the products as they pick them up and put them into their cart. Then they will bypass the checkout register and scan the results into a computer screen by the door. This is so much of a threat I have dedicated a page on this website site to it. Click here to go to it. |
______________________________________________________________________________________

Privacy Tips, Sources and Threats

I am a privaterian. Without privacy freedom will disappear.

Here is a link to my privacy page.


Use the worlds most private search engine startpage.com. Never use the evil Google to do a search. It is easy and cool. With startpage no one, not Google, not your ISP, no one will every know what you search for. (read more)


Or use the sister site to startpage.com, ixquick.com which has the same privacy and cool features but it is a metacrawler and searches other search engines than evil Google. (ie yahoo, entireweb, stateman, gigablast and others) I prefer this because I think Google edits the responses, I think you get better results with ixquick.com than Google gets.

_______________________________________________________________________________________

Fukushima and the threat to the world

The biggest news story of the last 15 months is the Fukushima diaster and the threat to the workd that is. Yet it is never reported on by the news media. As time goes by this site will develop into a gateway to a lot of tips, privacy infomation and really important news that other news organizations ignore such as fukushima and the ongoing threat to man that is. (more here)

Radiation info from Celeste Bishop here

US Nuke Regulators Weaken Safety Rules

Comment from the Dr. Katherine Albrecht Radio Show This is the whole first hour and the disscussion about Nukes is towards the end. The whole show is worth listening to.

_____________________________________________________________________________________

Waypoints the path to the MARK OF THE BEAST.

Barcodes and the 666 mark of the beast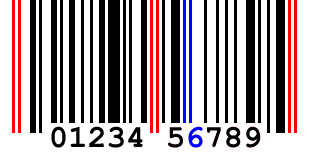 Here is a blue 6 highlighted so you can see what a right reading 6 in a barcode looks like and the three guard bars which are right reading sixes are in red.

Every UPC barcode used to check out with a scanner in a store has hidden in the barcode the number 666.

Hiding 666 in the UPC at best show a lack of consideration to Christians or it may have been meant as a cruel mocking. It could also have been the an actual devotional effort of the companies that instigated the UPC code and the Auto ID Center that have long been rumored to be Satanic such as Proctor and Gamble.

Here is how and where the 666 is hidden.

The two outside numbers and the center number are sixes but it is not noted in the numbers below. The other blue six is marked so you can see what a UPC barcode six looks like.

Do I think the UPC barcode is the Numbering of the Beast€, yes and no. It is not the full definition of the Numbering (Mark) and I think the 666 will become clearer in time (to those with and ear to hear) but it fits well enough to be the beginning of this numbering.

Clearly they could not done all of the engineering to make the UPC barcode without discussing the concern the UPC barcode would have from various groups. To bury a hidden 666 in the barcode is at best a mocking joke and an insult to Christians and the Bible, but I think it is much more than just a Joke.

Read more and get more documentation here.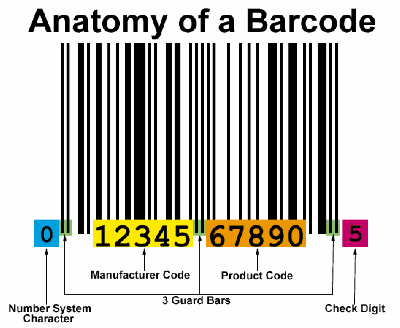 New paragraph